MEVS 2023
The Middle East Vape Show(MEVS) is a centralized location for the latest vape devices and innovations worldwide. This year, MEVS will take place from July 6th to July 8th in Egypt International Exhibitions Center (EIEC).
Thanks to MEVS, SKEY gets the great chance to showcase our products to a global audience of industry experts, retailers, and distributors. Additionally, SKEY take great efforts to expand  business, forge partnerships, and stay ahead with educational seminars and workshops.
During the event, SKEY team actively interacted with customers, introducing them to our high-quality and hot-selling products such as Gem600, Vape Keeper and Gema; all of them attracted consumers' attention and delivered them a wonderful vaping experience with authentic flavors and smooth airflow. What's more, we will launch a new disposable device named Stick Lux, featuring mini-size yet mega power.
Products We Displayed
With the indigenous design concept, Gem600 differs from other box products. It made significant innovations in appearance while maintaining high quality. Gem600 adopts a crystalline box-shaped body with a colorful lanyard, delivering both beauty and portability. To visit https://www.skeycig.com/product/gem-600 to find more information.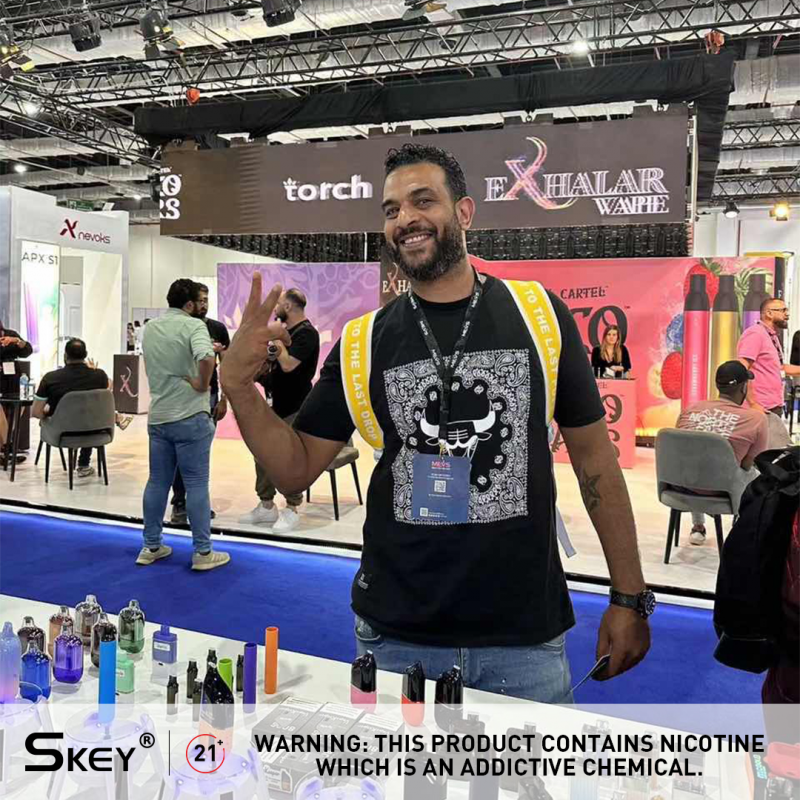 Vape Keeper is a disposable device equipped with a segment code screen, displaying the e-liquid and battery level, which is of great convenience. With the large 550mAh battery and 18ml e-liquid, Vape Keeper provides a long battery life and eliminates users' anxiety about low battery and e-liquid level. To visit https://www.skeycig.com/product/vape-keeper to find more information.
Gema comes with a unique design to ensure you can enjoy numerous hits for an extended period. It has a box-like design with a rectangular shape. Its edges are round, made for a very comfortable grip. Thanks to its high-quality mesh coil and battery, it has been highly rated for its authentic flavor and long battery life. To visit https://www.skeycig.com/product/gema-7000 to find more information.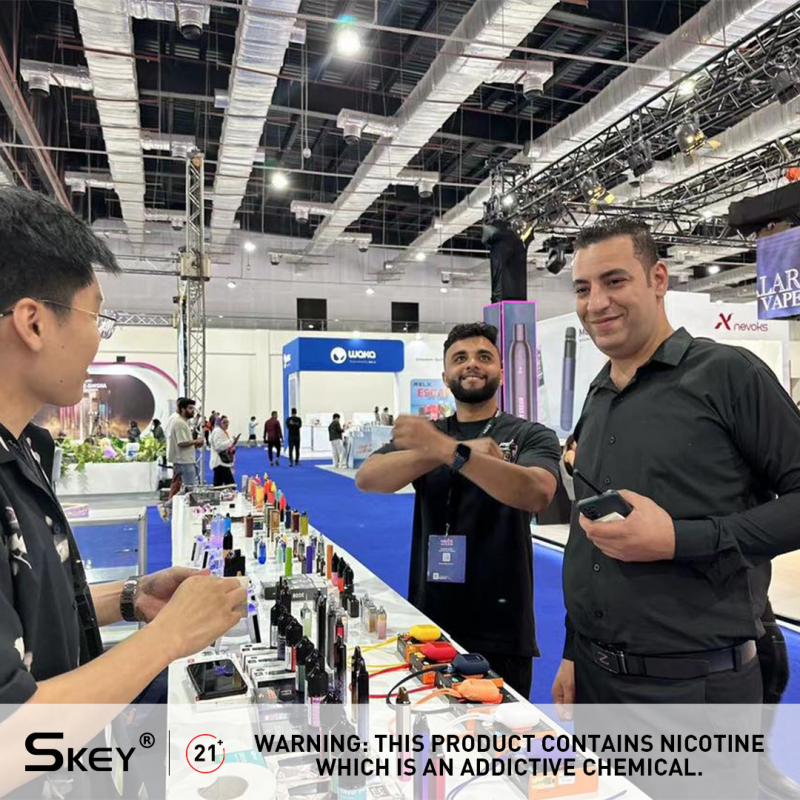 SKEY holds the principle – make a difference. We will continue to work on the vape sector and adhere to the people-centered and market-oriented guidance to launch more high-quality and innovative products and to offer full customer services, thus supporting customers in enjoying better vaping experience. Please stay tuned.
For more information, please visit the official website: https://mevs-expo.com/.